In today's fast-paced digital world, managing multiple social media accounts for different clients can be challenging. That's where social media management software designed for agencies comes in. These powerful tools are designed to streamline workflows, improve efficiency, and enhance collaboration within agency teams to manage.
This blog will explore the top social media management software options available, highlighting their key features, benefits, and how they can effectively empower agencies to manage and grow their clients' social media presence. Whether you're a small agency or a large firm, choosing the right software can make a significant difference in your agency's productivity and success. So, let's dive in and discover the best social media management software options.
What are Social Media Management Tools?
Social media management tools help agencies and businesses manage their accounts more efficiently. These tools provide an array of features, such as:
Planning and scheduling posts
Social media monitoring
Team collaboration
Analytics and reporting
Project management and campaign management
And more
They're designed to reduce the time spent on busy work so that agencies can focus on valuable work.
What Makes a Good Social Media Management Tool?
A solid social media management tool should have the following aspects:
Intuitive UI
A calendar feature that offers an overview of content across multiple platforms
Feedback and collaboration functionalities
Approval workflows with custom or pre-set options
Accessible and scale-friendly pricing
Why Should Your Agency Use a Social Media Management Tool?
It can be challenging for an agency to keep track of multiple client campaigns across different social media channels. A good social media management tool enables agencies to find solutions for all the essential work: analyzing data, measuring performance, collaborating with clients, and creating and distributing content.
Let's dive into 10 social media management tools that will help take your agency to the next level.
10 Best Social Media Management Software for Agencies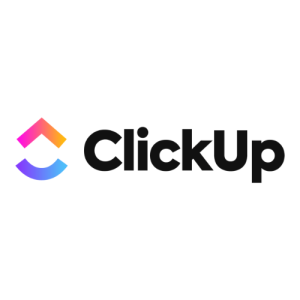 Best for all-in-one project management and team collaboration
ClickUp is a leading project management and productivity platform. At its core, ClickUp is designed as an all-in-one project management solution to help teams stay on top of their tasks, effectively manage every part of their workflow, and hit their goals.
So why is this tool useful for marketing agencies? Here are a few reasons why:
Fully customizable platform packed with flexible features:
It offers hundreds of powerful features, a user-friendly interface, and a fully customizable platform. This means you can configure ClickUp in any way you need to fit your project needs, use case, preferences, and workflow, making this tool the perfect match for any team, including social media marketing teams.
Project management and team collaboration:
With ClickUp, marketing teams can access advanced project management and collaboration features. Choose over 15 custom views to organize content marketing projects your way, a suite of tools, including ClickUp Docs for blogs, wikis, SOPs, and other documentation needs, and collaborative Whiteboards for brainstorming, strategy planning, and mapping out concepts. Social media managers and teams can also find much value in ClickUp's Calendar view, where they can plan, coordinate, and manage their social media and content calendar.
Allows guests such as clients and external teams:
As for communicating with clients and external teams, agencies can invite guests to join their Workspace and use the Sharing and Privacy settings to control what guests have access to. Granting clients access to ClickUp means you work with them within the platform and use features such as Proofing that allow you to annotate images, videos, and PDFs for easy communication and speed up the feedback and approval process.
A library of customizable templates:
ClickUp offers templates for every use case, including a beginner-level Social Media Template and the Modern Social Media Calendar Template to give a solid framework for your workflow in ClickUp. There's also an advanced-level template to help you develop your social media strategy and manage all your work, teams, and client in one place—The Social Media Posts Template by ClickUp!
For agencies, small teams, large enterprises, or somewhere in between, ClickUp can help you stay organized and productive. Bring your social media marketing projects together and keep them running smoothly with this all-in-one project management tool—it might be just what your social media agency needs.
Best Features
Over 15 custom views: 15+ custom views to visualize your work your way, including a Calendar view
Calendar view: Manage your social calendar, develop your social media content, and more in one view
Fully customizable platform: Customize ClickUp for any need. Use it for website project management, content management, and more.
Proofing: Speed up the feedback and approval process by annotating directly on images, videos, and PDFs and tagging team members or clients
Tags: Add custom tags to organize your tasks by category
Priority flags: Mark your tasks as urgent, high, normal, and low priority to ensure your team knows what to prioritize
Customizable templates: Choose from over 1,000 customizable templates for every use case, including content calendar templates
Mobile app: ClickUp is available on mobile. Access your work at any time from anywhere
Integration capabilities: Connect ClickUp to over 1,000 other work tools to bring all your work in one place and streamline your workflow
Pricing
Free plan: Forever
Unlimited: $9 per member/month
Business: $12 per member/month
Business Plus: $19 per member/month
Enterprise: Contact sales for pricing
Customer ratings and reviews
G2: 4.7 out of 5 (6,547 reviews)
Capterra: 4.7 out of 5 (3,602 reviews)
Best for content collaboration
Planable is a content planning and collaboration tool that helps marketing teams plan, preview, approve and collaborate on social media content.
With Planable, you can easily share post ideas with your colleagues and clients and receive real-time feedback in the same place. With their latest update, Universal Content, teams can create and collaborate on any content: social media posts, newsletters, blogs, product descriptions, and anything in-between.
Planable streamlines content approval. Users can opt for 4 approval workflows, including None, Optional, Required, and Multiple levels of approval. It adds an extra layer of security by having posts go through an approval chain before publication.
Planable's intuitive interface also makes collaboration between different teams effortless. Your team's conversations are contained within a single platform, and you can easily tag other members to start discussions or review content. That's because conversations are displayed right next to the post in question in comments and replies.
There's also external collaboration. Content and comments can be set to "internal" until you're 100% sure it's ready for the client's approval. As for clients, there's the option to generate a link leading directly to the post, making it super easy for the client to just jump and share their thoughts in the comments.
Whether you're a boutique marketing agency or running lots of different clients, Planable provides the tools to streamline collaboration processes to get better results from your campaigns. You can start with planning a product launch and use Planable to sync the content from all channels (social media, blog, emails, banners, etc.).
Best Features
Multi-level and custom approval workflows
Sync and tweak posts for social media platforms (not available for universal content yet)
Intuitive and sleek calendar view
Customizable filters for your content that can be saved as Custom Views
Five ways to view content (Grid, List, Feed, Calendar)
Real-time collaboration
An in-app image editing tool
Integration with major social media platforms
Pricing
Free plan
Basic: $13 per user/month
Pro: $26 per user/month
Enterprise: Contact for pricing
Customer ratings and reviews
G2: 4.6 out of 5 (548 reviews)
Capterra: 4.5 out of 5 (305 reviews)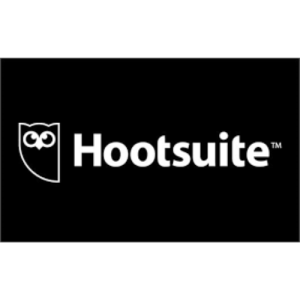 Best for content creation and reporting agencies
Hootsuite is one of the oldest and most prominent social media management tools. Hootsuite has made a name for itself as one of the go-to solutions for agencies seeking to invest in their social media marketing efforts.
This software features many functionalities expected from a social media tool of its caliber, including social media post scheduling, monitoring, task management, and performance reporting. Thanks to its equal mix of reporting and project management functionalities, Hootsuite is a good solution for agencies juggling performance and creative-heavy projects.
Best Features
Managers can assign specific social media posts to specific team members.
Hootsuite's calendar offers three ways to view the calendar (List, week, month) and two subviews (by post status or social network)
Detailed analytics & reporting features
Limitations
No centralized media library to share assets
Relatively limited collaboration features compared to other tools
Steep pricing
No version control for posts
There's no way to share posts with guests
Pricing
Professional: $99 per month
Team: $249 per month
Business: $739 per month
Enterprise: Contact for pricing
Customer ratings and reviews
G2: 4.1 out of 5  (3,840 reviews)
Capterra: 4.4 out of 5 (3,412 reviews)
Best for social media management and project management
Agorapulse is a social media management platform that offers scheduling and task management functionalities. What sets Agorapulse apart from other social media tools for agencies is its range of marketing-adjacent niches, from analytics, keyword monitoring, and social listening to project management.
Best Features
Visual content calendar
Shared calendar add-on for external collaboration
Covers a wide range of social media marketing tasks
Solid social media project management functionalities
Limitations
No multi-level approval
Steep learning curve
UI can be improved
Pricing
Free plan
Standard: $49 per user/month (billed annually)
Professional: $79 per user/month (billed annually)
Advanced: $119 per user/month (billed annually)
Custom: Contact for pricing
Customer ratings and reviews
G2: 4.5 out of 5 (871 reviews)
Capterra: 4.6 out of 5 (698 reviews)
Best for social media monitoring
Sprout Social is a social media management tool designed for agencies. Sprout Social allows you to easily manage multiple accounts in one platform and collaborate across teams. You can also measure the success of your campaigns with its detailed analytics and reporting features.
Finally, another great Sprout Social feature is its expansive asset library. Since agencies are, by definition, asset-reliant, Sprout's asset library provides tons of value by offering an entire sub-platform where agencies can share, manage and distribute assets with teams and clients.
Best Features
Smart inbox to quickly sort through requests and work
Asset library with two ways to view it that allows for quick and easy asset management
Rich analytics, social listening, and monitoring features
External collaboration is easy
Limitations
Steep pricing for small-sized agencies
Cannot group posts in the calendar
No drag and drop option in the calendar
Pricing
Standard: $249 per month
Professional: $399 per month
Advanced: $499 per month
Enterprise: Contact for pricing
Customer ratings and reviews
G2: 4.4 out of 5 (2,367 reviews)
Capterra: 4.4 out of 5 (550 reviews)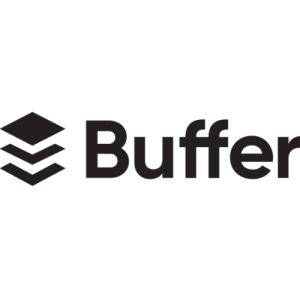 Best for integrations, reporting, management
While Buffer has made a name for itself thanks to their many integrations, they are also a powerful tool for agencies of all sizes.
Buffer lets you easily create and schedule posts across multiple social media accounts. Its excellent analytics lets you track post performance, report on your progress, and compare yourself to competitors. Its bulk scheduling feature makes it the perfect tool for agencies with a high client roster.
Best Features
Lots of integrations, including Canva
Campaign tracking and management; you can create content in the campaign window and track scheduled, published, draft posts and approvals
Has a pricing plan literally for agencies
Limitations
There are no labels and tags for posts, which are essential in large-scale social media initiatives.
It doesn't allow collaboration with external teams
Hootsuite's approval infrastructure is a tad limited in the sense that aside from a 1 to 1 approval workflow, users can't structure approvals by layers
Pricing
Free plan
Essentials: $6 per channel/month
Team: $12 per channel/month
Agency: $120 for 10 channels/month
Customer ratings and review
G2: 4.3 out of 5 (971 reviews)
Capterra: 4.5 out of 5 (1,390 reviews)
Best for small to mid-sized agencies
Next on the list is Sendible, a powerful tool designed to help agencies manage their social media accounts. Sendible offers a decently-diverse array of features, including content calendars, automated messages, and reporting capabilities. Additionally, Sendible allows users to collaborate with clients and team members on real-time projects.
Sendible has features that set it apart from similar tools, such as DM monitoring and a client dashboard. The latter does an excellent job of streamlining team-client management. Also worth mentioning are the built-in image editor and topic suggestions.
Best Features
Users can sync and edit posts across social multiple social media platforms instead of editing each post individually.
Intuitive social media calendar that is very easy to use
DM monitoring
Client Connect enables clients to connect their socials to the Client Dashboard without giving away their login credentials
Custom approval workflows for clients and social media teams
Limitations
Mobile experience can be improved
Pricing
Creator: $29 per month
Traction: $89 per month
Scale: $199 per month
Customer ratings and reviews
G2: 4.5 out of 5 (832 reviews)
Capterra: 4.5 out of 5 (116 reviews)
Best for social media and content marketing agencies
Later is an excellent choice for any agency that wants to take its social media management to the next level. Its intuitive scheduling system enables users to plan and post content across multiple channels in one place, saving time and effort. It also offers powerful analytics features and SEO tools.
Additionally, Later's visual media library makes storing and organizing visual content easy, enabling users to quickly find the perfect photo or video for their next post. With powerful features like these, it's no wonder Later has become one of the most popular agency social media management tools.
Best Features
Integration with WordPress
Ease of use and clean interface
Robust media library that makes asset management for teams and client management easier
Supports Link in Bio
Limitations
No Google Profile (previously Google My Business) integration
Somewhat inflexible pricing. For example, the Starter and Growth plans set limits to 30 and 150 posts per social, respectively
Starter plans limits analytics data to up to three months of data
Pricing
Starter: $18 per month
Growth: $40 per month
Advanced: $80 per month
Customer ratings and reviews
G2: 4.6 out of 5 (289 reviews)
Capterra: 4.4 out of 5 (358 reviews)
Best for medium to large agencies
Planoly is another excellent choice for agencies looking to optimize their social media workflow. This popular scheduling platform works with Instagram, Pinterest, Twitter, Facebook, and other major platforms.
Planoly provides a simple visual interface that helps you collaborate, plan campaigns, track performance metrics, and analyze results. Planoly also makes it easy to create stunning visuals by offering over seven million stock photos, graphics, and branded fonts.
Best Features
Supports Link in Bio
Robust, in-app TikTok video planner
Supports cross-posting between platforms (for example, TikTok videos to YouTube shorts)
Limitations
The free trial period lasts only seven days
Small agencies may find Planoly inaccessible because the Starter Plan puts a cap on the number of monthly uploads
Pricing
Starter: $13 per month
Growth: $23 per month
Professional: $43 per month
Customer ratings and reviews
G2: 4.3 out of 5 (64 reviews)
Capterra: 4.5 out of 5 (46 reviews)
Best for analytics and collaboration
The final entry in our round-up of the best social media tools for agencies is Loomly.
Loomly offers an intuitive user interface that makes scheduling and publishing posts effortless. It lets users preview posts across all channels and set up automated approval processes with customizable roles and permissions.
The latter feature gives agency teams greater control over their clients' content while ensuring brand consistency. Using Loomly, agencies can also analyze their content's performance with detailed reports on engagement, reach, and other metrics. All of this makes Loomly the ideal choice for agencies looking to improve their efficiency in social media management.
Best Features
Supports Snapchat integration
Customizable team workflows for approving and publishing social media content
Suggested post ideas and RSS feeds to inspire your team
Limitations
No workspaces or folders
Manual Instagram and Facebook post publishing
UI issues with filters
Pricing
Base: $35 per month
Standard: $7 per month
Advanced: $172 per month
Premium: $359 per month
Enterprise: Contact for pricing
Customer ratings and reviews
G2: 4.6 out of 5 (1,307 reviews)
Capterra: 4.7 out of 5 (476 reviews)
Also read : Digital Marketing Rules : 5 Things to Help You To Win the Competition
Conclusion
In conclusion, choosing the best social media management software for agencies can greatly impact an agency's ability to efficiently manage multiple client accounts, streamline workflows, and drive successful campaigns. The software options discussed in this blog offer a range of features and benefits to suit different agency needs, whether it's scheduling content, analyzing performance metrics, collaborating with team members, or managing multiple social media platforms from a single dashboard.
By investing in the right software, agencies can save time, improve productivity, and deliver exceptional client results. Remember to evaluate your agency's specific requirements, consider the scalability of the software, and take advantage of trial periods to find the perfect fit. With the right social media management software, your agency can elevate its social media capabilities, enhance client satisfaction, and achieve long-term growth in the ever-evolving digital landscape.