Developed by Jan Koum and Brian Acton in the early months of 2009, WhatsApp was originally a status update application that was transformed into an instant messaging application after it was updated to WhatsApp 2.0. Unlike Facebook, Instagram, Twitter and other Apps that focus on Business and advertisement, WhatsApp was not originally designed to make money via advertisement. 
But if that is the case, how were the founders able to pay for the bills of keeping it up and running? and how is WhatsApp making money for its owners now? In 2014, Facebook purchased WhatsApp for $19 billion. Why will Facebook pay such a huge amount of money for an App that won't give them anything in return? This leads to one question; how does WhatsApp and Snapchat make money?
To better understand this whole article, it's good we go back in time to explain a few things. This way we'll be able to understand what WhatsApp is doing now and how its possibly making money for Facebook.
How WhatsApp Made Money Initially
Initially, WhatsApp was created for free but it has a paid version that costs about $1 in some countries. Probably this was as a result of the first, second and third funding worth $250 thousand, $8 million and $52 million respectively.

WhatsApp, however, removed the $1 subscription thereby meeting the original reason why it was created. The app was created for instant messaging given the fact that normal messaging platforms cost more than expected.
The founders of WhatsApp did not want users to have issues with lots of advertisement disturbing users of the App. They wanted it to be free of ads while providing the best user experience possible. So initially, WhatsApp did not make money from advertisement but from subscription which was $1 per subscriber.
Read More: How To Track And Recover Your Lost Android Phone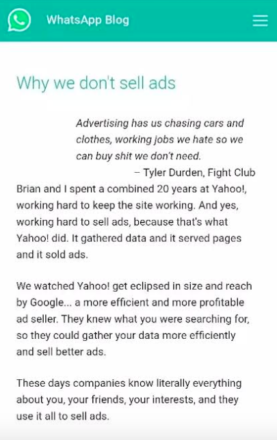 But if WhatsApp did not make money from business organization initially, how are they making money now that it is under new ownership?
How Free App was Able to Generate $19 billion
Many people still wonder that if WhatsApp was and is ads-free how did it manage to convince Facebook to pay $19 billion in purchasing that app. Well, it's simple, Facebook we're trying to eliminate competition. You see, WhatsApp happened to be the biggest threat to the Facebook messenger and to bring Facebook messenger into the light Facebook needed WhatsApp to be on the same page.
So it's no such a big surprise that Facebook will pay such a huge amount for an app that is ads-free. And the integration between Facebook and WhatsApp have been developed in recent years that you can even update your Facebook story from WhatsApp.
How Does WhatsApp Make Money Today
Unlike most mobile apps, WhatsApp does not come packed with loads of adverts from company and business organizations. Even today WhatsApp still does not have adverts (like Google AdSense and Medianet) but in September 2014, WhatsApp is said to have generated about $1.29 million. How is WhatsApp then making its money even without advertisement?
Usually, rumor had it that Facebook was selling user data and if this were to be true it simply means that WhatsApp will be the primary source for Facebook to gather user data. Upon installation, WhatsApp prompt users to allow access to their contacts. 
So, the question now, is if Facebook is really selling user data they gathered from WhatsApp? Note that Facebook has the option to allows them (Facebook) to use your data but also have the option to turn it off in their platform settings. If WhatsApp was to sell user data, they would make billions of dollars given the fact that there are billions of users worldwide and there are possibly new millions of users every year.
Possibly one-way Facebook is making money from WhatsApp is from selling user data. But since that is not included in its terms of usage as it is in Facebook this will just remain a rumor.
WhatsApp introduced End-End encryption technology like other Secure Mobile Messaging Apps. This was as a result of pressure from government and terrorist agencies requesting for user data. Some government has claimed that terrorists have used these social media platforms to send and receive messages before, during and after terrorist attacks.
If WhatsApp were to sell this information to these agencies it would have cost billions of dollars. But the End to End encryption makes it possible for only the sender and receiver to see their messages. Even WhatsApp does not have access to its user conversations.
Read More: How To: 3 Simple Ways To Save Your Phone Battery Life
App Purchase
In some places, the WhatsApp app costs about $1. Although the app is free for most Android phone users, it is not free for iOS users. iPhone users pay $1 for using the app which is a yearly subscription and assuming $50 million iOS users have the app installed, it means that WhatsApp is making about $50 million every year.
Of course, the iOS users might be more than the estimated numbers above. But either WhatsApp is generating money from users that purchase the app.
Freemium Model
This marketing model is pretty easy to understand. You get the app installed for the first year free and get some free basic features of the app. Then if you need more features of the app the following year you have to move to the paid version to enjoy all that it offers.
Instead of loading WhatsApp with ads, the freemium model is used to generate money from WhatsApp. While in some countries the app remains free but in other countries, it's not. Some users pay about $1 for the pro version
WhatsApp Ads
WhatsApp does not sell or show ads directly to its users. Buy Facebook does use the data from WhatsApp database in Targeting it's Facebook ads to users. Been that both apps are closely integrated, it's very easy for Facebook to make use of WhatsApp data to Generate Targeted ads at its users.
WhatsApp Introduces WhatsApp Business To Make Money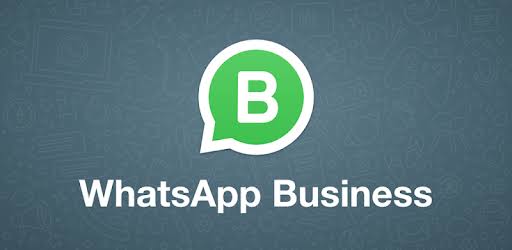 We know that Facebook is all about advertisement and every day they are getting better at it. And WhatsApp is just the perfect place to get started with linking with these businesses. The reason because WhatsApp has an audience even more than the Facebook messenger.
While WhatsApp is free for users, it is not for Business entities. WhatsApp Business helps business organizations to instantly message and respond to customers with super ease. To activate the WhatsApp Business, business owners will confirm their business and set up auto-response to attend to customer queries amidst other things.
While most of the features of the WhatsApp business is still free, it seems that business owners pay some money to keep it running. In the future, we think that WhatsApp will completely monetize its WhatsApp business using a monetization model that is different from other applications.
With billions of users across the globe and millions of businesses in the world using WhatsApp Marketing, the App might just be generating more money using the WhatsApp business than we might have expected. And in the coming years when the process is finalized, we know that the app will make even more money for Facebook.
WhatsApp Generate User Data
Another way WhatsApp might be making money for Facebook is through user data. We know for sure that WhatsApp has access to user data which includes phone contacts of users. Been that Facebook is linked with WhatsApp, the company can easily take the data from WhatsApp and use it in its market strategy or to generate revenue.
Usually, business owners need to have access to data of users before they can successfully run a campaign. But with WhatsApp on board, Facebook won't need to search too long before they get their hands on the data they need. So, while WhatsApp may not be making the money directly, it may just be a huge part of the instrument used by Facebook to make its billions of dollars yearly.
The conclusion that WhatsApp might be an instrument used by Facebook is justified because Facebook doesn't usually segment its yearly profits according to how much was generated by Apps owned by Facebook. In other words, WhatsApp as in an integral part of the money-making process of Facebook even though it's not directly monetized.
What The Future Holds of Whatsapp
Some might think that WhatsApp should be generating money directly for Facebook and others might say that Facebook overpaid to acquire WhatsApp. One fact that stands out is that WhatsApp has the potential of generating revenue for Facebook and it also has room to grow.
We can see that from a $1 dollar subscription to the current WhatsApp Business App, the application has gently made money over the years and still making money now. But more so, the App is used by Facebook to get billions of user data that they in turn used in various market research. WhatsApp might not be packed with lots of advertisements, but it's sure helping its owners (Facebook) to make money.
The full version of the app might just be turned into the freemium model in the coming years. Facebook might also decide to sell ads directly using Whatsapp (which will be against why it was created in the first place). One truth still stands, with the huge user base and data from WhatsApp, the app has the potential of making money for Facebook in the future.