Social media has become an indispensable tool for businesses, offering immense opportunities to connect with their target audience, build brand awareness, and drive meaningful engagement. However, navigating the ever-evolving landscape of social media requires a strategic and well-executed approach. In this blog, we will explore a collection of valuable social media management tips to help you optimize your efforts and unlock the full potential of your brand's online presence. From defining your goals and knowing your audience to leveraging storytelling and user-generated content, these tips will empower you to build a strong, authentic, and impactful social media strategy. Get ready to take your social media management to new heights and achieve tangible results in the digital realm.
What is Social Media Management?
Social media management refers to creating, planning, executing, and analyzing content and interactions on various social media platforms. It involves managing an organization's presence on social media channels to build brand awareness, engage with the target audience, and achieve specific business objectives.
Social media management encompasses a range of activities, including developing a comprehensive content strategy, creating and curating compelling content, scheduling posts, monitoring and responding to comments and messages, analyzing performance metrics, and adapting strategies based on insights.
Social media management aims to effectively utilize social media platforms to connect with the target audience, foster engagement, and drive desired outcomes such as increased website traffic, lead generation, customer retention, or brand loyalty. It requires a deep understanding of the target audience, platform-specific best practices, and the ability to adapt to the ever-changing social media landscape.
By implementing effective social media management practices, organizations can build a strong online presence, cultivate meaningful relationships with their audience, and leverage the power of social media to achieve their marketing and business goals. Here're some tips for social media management.
Social Media Management Tips
Define your goals:
Clearly defining your goals is essential for effective social media management. Consider what you want to achieve regarding brand awareness, lead generation, customer retention, or community building. For example, if your goal is to increase brand awareness, you might focus on growing your follower base, increasing reach through hashtags, and fostering engagement through shares and comments.
Know your audience:
Conduct comprehensive audience research to gain deeper insights into their preferences, behaviors, and motivations. Use social media analytics tools to understand their demographics, interests, and online activities. This information will help you create targeted content and engage your audience. If your audience is interested in sustainable living, you could create content around eco-friendly products, lifestyle tips, and environmental initiatives.
Choose the right platforms:
Selecting the most suitable social media platforms for your brand is crucial. Each platform has its own unique characteristics and user base. Consider factors such as demographics, content formats, and engagement levels. For instance, LinkedIn may be a better platform than Instagram or TikTok if your target audience is primarily professionals and B2B clients. Assess the strengths and weaknesses of each platform and choose those that align with your brand's goals and audience preferences.
Also read: Top 7 B2B Lead Generation Strategies
Create a content strategy: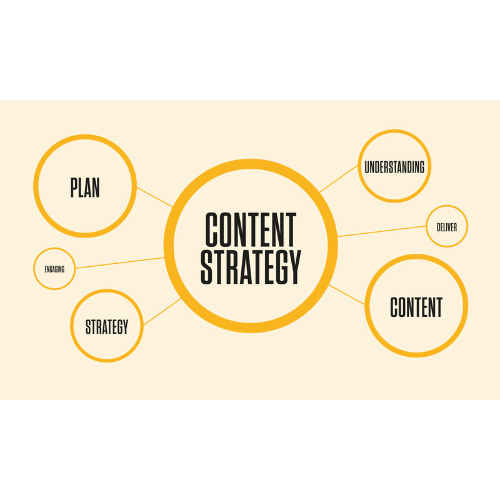 Develop a comprehensive content strategy that aligns with your brand identity and resonates with your target audience. Plan different content types, such as educational articles, visually appealing images, entertaining videos, or interactive polls. Define themes or topics for each content category to maintain consistency while offering variety. Additionally, consider incorporating user-generated content or collaborating with influencers to add authenticity and diversity to your content mix.
Consistency is key:
Consistency in posting and messaging is vital for maintaining engagement and a strong brand presence. Create a content calendar to plan and schedule your posts in advance. Consistently deliver high-quality content that adds value to your audience's lives. This could include sharing expert tips, industry insights, behind-the-scenes glimpses, or entertaining and inspiring stories. By being consistent, you establish trust, build a loyal following, and stay top-of-mind for your audience.
Engage with your audience:
Actively engage with your audience by responding to comments, messages, and mentions promptly and thoughtfully. Encourage dialogue by asking open-ended questions or running interactive campaigns like contests or quizzes. Show appreciation for feedback, address concerns, and provide solutions. Building genuine connections with your audience fosters brand loyalty, advocacy, and positive word-of-mouth. Consider highlighting user-generated content and featuring customer testimonials to strengthen your relationship with your audience.
Monitor and analyze:
Regularly monitor your social media performance using analytics tools to gain insights into what content resonates most with your audience. Analyze key metrics such as reach, engagement, click-through rates, and conversions. Identify trends, patterns, and peak times for engagement to optimize your posting schedule. Additionally, keep track of your competitors' activities to benchmark your performance and identify opportunities for differentiation and improvement.
Stay updated with trends and changes:
Social media platforms constantly introduce new features, algorithms, and trends. Stay abreast of these changes by following industry blogs, attending webinars, and engaging in relevant communities. Experiment with new features and adapt your content strategy to leverage emerging trends. For example, if short-form videos gain popularity, consider creating engaging and informative video content that aligns with your brand.
Also read : Influencer Marketing: How Short Videos are Making Impact
Collaborate and network:
Seek collaboration opportunities with influencers, complementary brands, or industry experts. Coordinated campaigns can extend your reach, expose you to new audiences, and enhance your credibility. Establish relationships with influencers who align with your brand values and genuinely connect with your target audience. Engage in industry conversations by participating in relevant online forums, LinkedIn groups, or Twitter chats. Networking with industry professionals lets you stay informed about the latest trends, gain insights from peers, and explore potential partnerships or cross-promotion opportunities.
Stay authentic:
Authenticity is a cornerstone of effective social media management. Be true to your brand's values, mission, and voice in all your interactions. Avoid using automated responses or generic content that doesn't reflect your brand's personality. Share behind-the-scenes stories, showcase the people behind your brand, and demonstrate transparency. Authenticity builds trust, fosters deeper connections with your audience, and sets you apart from competitors.
Harness the power of storytelling:
Utilize the art of storytelling to captivate your audience and create a deeper connection with your brand. Craft narratives that resonate with your target audience's emotions, values, and aspirations. Share compelling stories about your brand's journey, customer successes, or community impact. Incorporate visual elements like images or videos to enhance the storytelling experience and leave a lasting impression.
Leverage user-generated content:
Encourage your audience to generate content related to your brand and share it on social media. User-generated content (UGC) provides social proof and fosters a sense of community and engagement. Organize contests, hashtags, or challenges that inspire your followers to create and share content featuring your products or services. Repost and acknowledge UGC to show appreciation and encourage further participation.
Optimize for mobile devices:
With most social media users accessing platforms through mobile devices, optimizing your content for mobile viewing is crucial. Ensure your visuals and videos are mobile-friendly and your text is concise and easily readable on smaller screens. Consider mobile-specific features such as Instagram Stories, Snapchat filters, or Facebook's mobile ad placements to maximize your reach and engagement.
Stay agile and adaptable:
Social media is a dynamic landscape that constantly evolves. Stay agile and adaptable to stay ahead of the curve. Regularly monitor industry trends, algorithm updates, and user behavior changes. Experiment with new formats, features, and strategies to keep your content fresh and engaging. Embrace A/B testing to evaluate the performance of different approaches and optimize your social media efforts accordingly.
Monitor brand mentions and engage in social listening:
Monitor social media for brand mentions, tags, or conversations about your industry or competitors. Use social listening tools to gain insights into customer sentiment, identify potential issues, and spot opportunities for engagement. Respond promptly and thoughtfully to positive and negative feedback, showing that you value customer opinions and are committed to providing exceptional experiences.
Integrate social media with other marketing channels:
Integrate your social media efforts with other marketing channels to create a cohesive brand experience. Cross-promote your social media profiles on your website, email newsletters, or offline marketing materials. Leverage social media to amplify your content marketing efforts by sharing blog posts, infographics, or videos. Collaborate with your SEO team to optimize your social media profiles for search visibility.
Conclusion
In conclusion, effective social media management is not just about posting content and gaining followers; it's about creating meaningful connections, fostering engagement, and achieving your business goals. Implementing the social media management tips this blog discusses gives you a solid foundation for success. Remember to stay authentic, leverage the power of storytelling, and adapt to the ever-changing social media landscape. Continuously monitor and analyze your efforts, engage with your audience, and optimize your strategies based on insights and feedback. With a strategic and customer-centric approach, you can elevate your brand's presence, establish a loyal community, and drive tangible results through the dynamic world of social media. Harness the power of social media, unleash your creativity, and watch your brand thrive in the digital realm.
Also read : Avoid these Common Mistakes in Social Media Marketing